Transformation
In 24 Months
From The Worst Year in a Decade To the Best Year in a Decade
Working with a client that makes a transformation like this is the most rewarding experience. The affect that we had on his life was astounding.
"If it weren't for you my business would not have survived
If it weren't for you I would have lost my house
If it weren't for you I would have likely lost my marriage."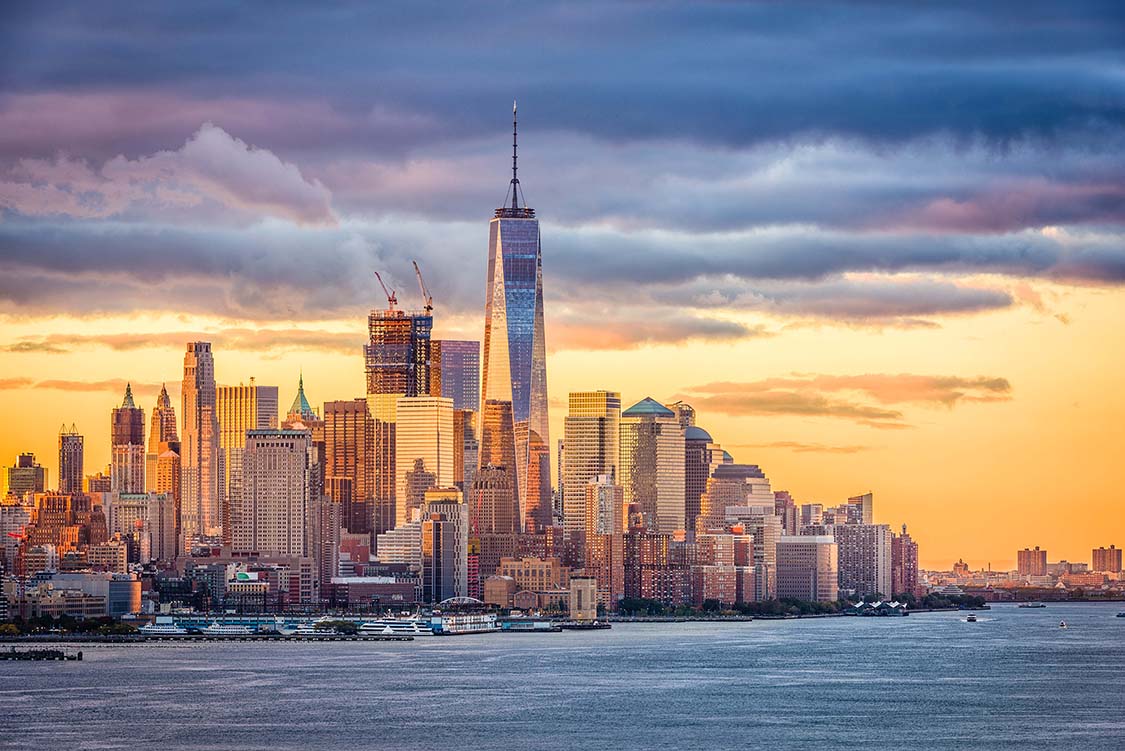 Their Challenge
Having  experienced  a significant decline in revenue from an Anchor Client, the business was having issues with profitability and cash flow management. 
Change was quickly needed, otherwise the Agency would not survive the next 90 days.
The Result:
$
Additional Gross Profit Per Million of Revenue
$
Annual Net Profit Increase
Their Goals
Business efficiency was in serious need of an overhaul after a prolonged period of stagnation in this area. Leadership lacked focus and alignment, with a wholesale refresh of the approach in this area through team exercises, 1-on-1 coaching combined with a restructuring of management provided the leadership alignment that the agency needed.
High quality and comprehensive reporting to drive decision making change was urgently needed, ultimately leading to decision making opportunities, facilitating their goal of being cash flow positive.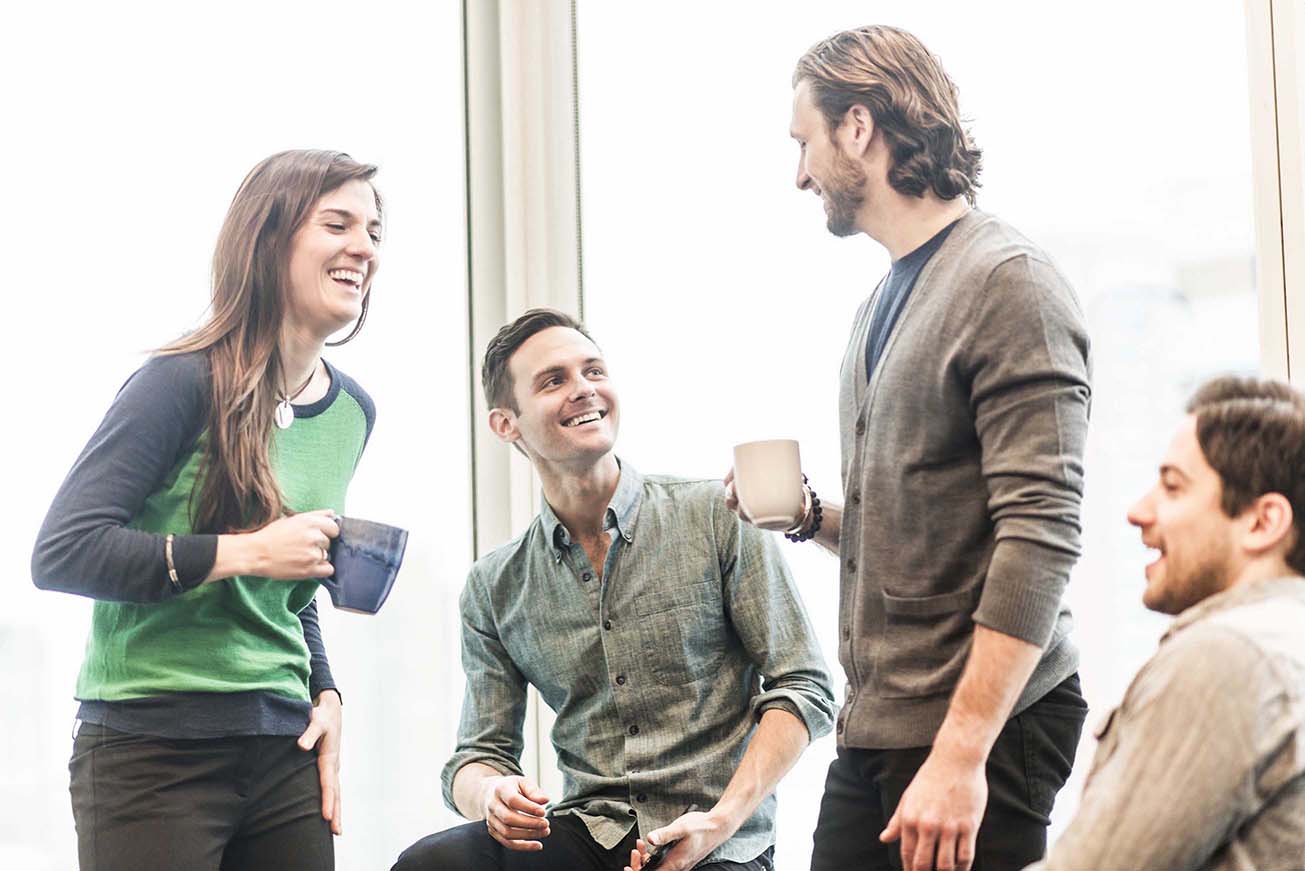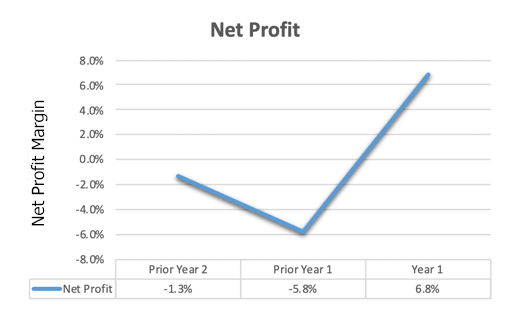 Our Process
Proper budgeting implementation was created to commence a process of cash flow correction. Simultaneously, a comprehensive business analysis to determine risks and opportunities was conducted to begin a process of delivering insights to drive the agency's future.
A comprehensive review of accounting structure, vendor and banking terms was commenced in order to manage cash flow.
Coaching across different levels of the company allowed for better alignment, efficiencies, coordination and management.
The Solution
With existing debt renegotiated and restructured cash flow improved; the agency was set on a positive trajectory. Through alignment meetings and coaching, company teams improved coordination and overall organizational efficiency dramatically increased. With an overhaul of billing process, billing and accounting systems, operational efficiency was further driven, and allowed for vastly improved inter-departmental alignment.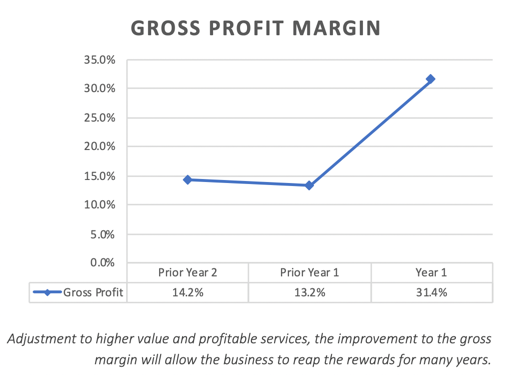 Having considered themselves a "full service" agency for many years, this New York based agency needed to rethink their niche and their service offering. They had taken a critical hit with the loss  of a primary client which their business' bottom line had relied upon for years.   We provided the expertise for in-depth  reporting , enabling them to clearly  determine which services were most profitable,  as well as  which they enjoyed the most.   This allowed for the agency to better position themselves to prospect clients in this industry and service niche. Promoting those higher value services resulted in a 18% increase to gross profit margin.  
By leveraging technology and comprehensively standardizing procedures and practices, they  experienced a steep decline in operation costs, while expanding internal capacity. 
With these course corrections in place, the entire team was able to capitalize on the changes in order to achieve company goals. Within six months, a truly remarkable 217% growth in net profit was accomplished.